Founded in 1996, EMYG Environment & Aquaculture is an innovating engineering company specializing in the treatment and purification of water in closed-loop circuits.
years
experience
installations
in France
and worldwide
patents
of its annual budget
dedicated to
Research & Development
IN 2017, EMYG WAS RESPONSIBLE FOR THE PROCESSING OF 3.200.000 KG OF PRODUCTS PER DAY THE WORLD OVER
International


implantation
SOUTH OF FRANCE - MAGHREB - SWITZERLAND - BELGIUM - FRENCH OVERSEAS TERRITORIES
NORTH-WEST OF FRANCE
SOUTH WEST OF FRANCE
NORTH OF EUROPE
NORTH AMERICA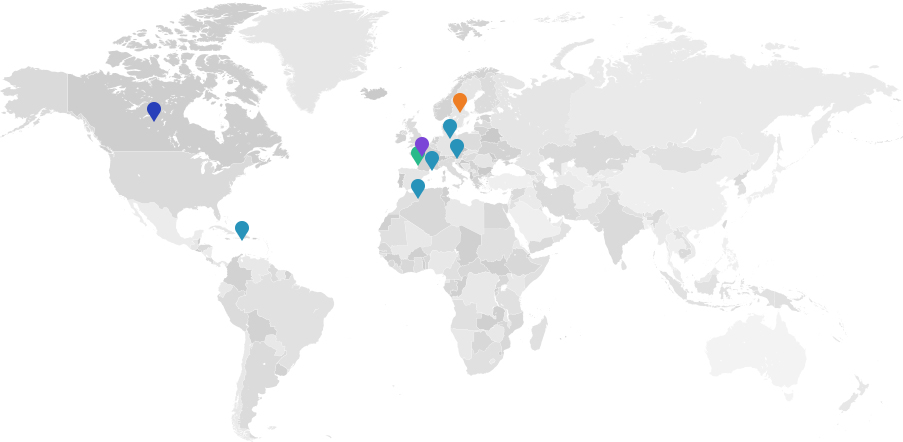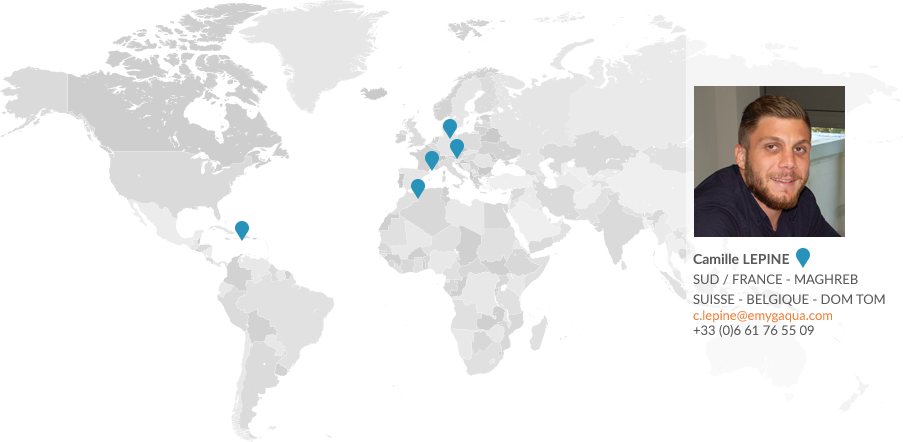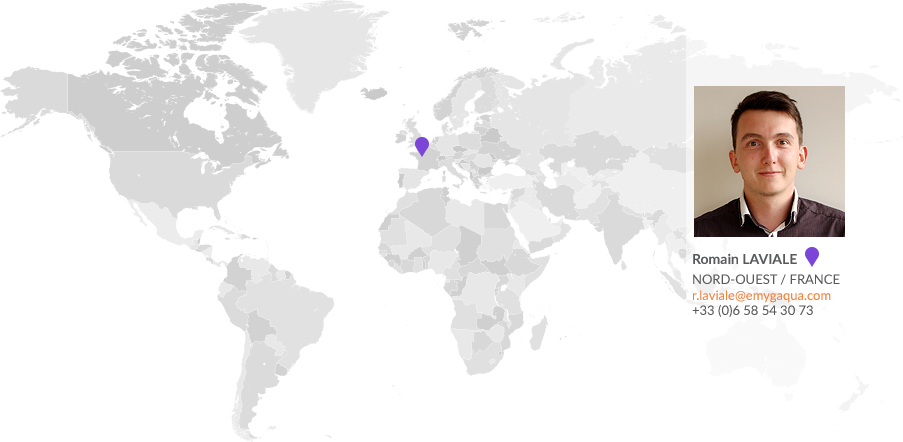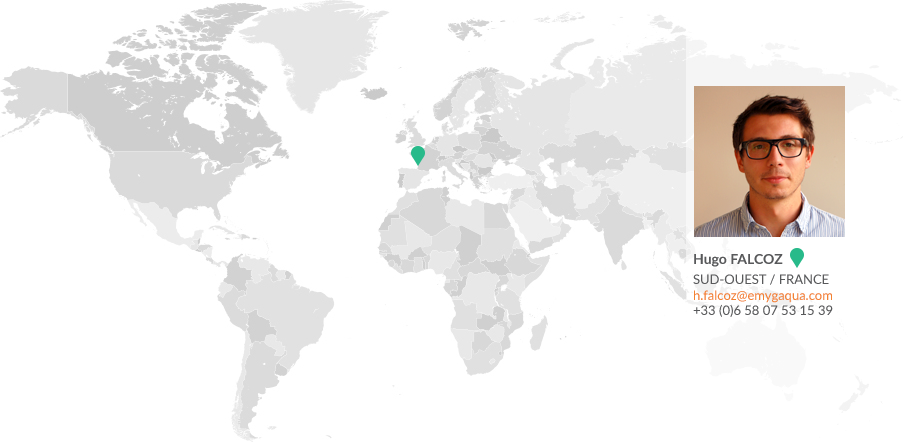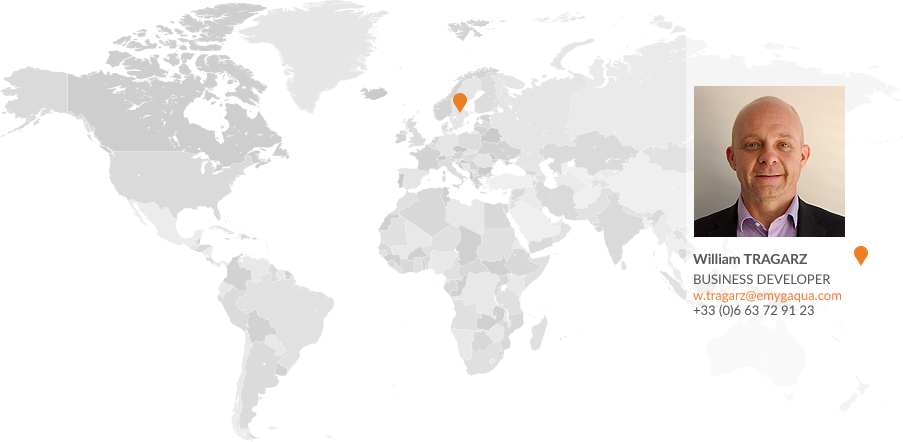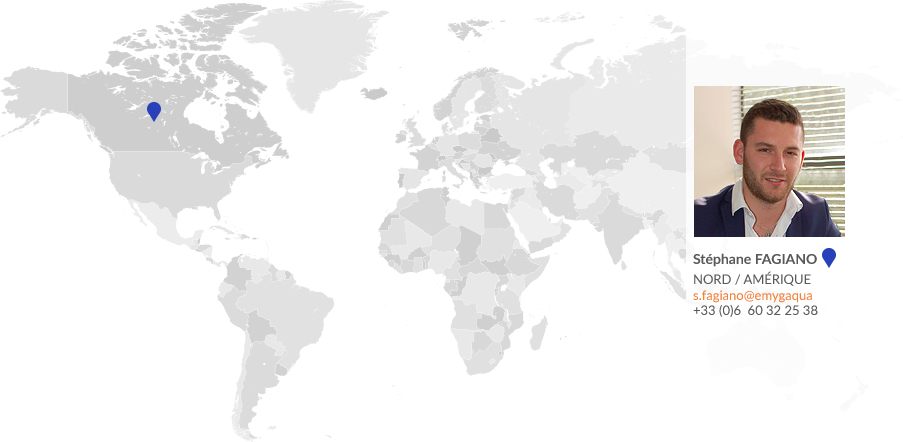 INNOVATION


AS A DRIVER

Since its creation, EMYG has devoted 10% of its annual budget to R & D. A dedicated center was created in La Rochelle in 2013.
In order to offer efficient and competitive solutions, EMYG is constantly imagining, designing and developing new innovative applications based on INNOPURE® technology.
Engineering

Office

In order to support you, EMYG Environment & Aquaculture has created a Technical Department within its organization. Our engineering skills enable us to design all types of projects in 3D, from the simplest to the most complex, to turn your idea into a successful partnership.
OUR EXPERTISE
> Manufacturing of electrical cabinets
> Manufacturing and sizing of cooling systems
> Sizing of hydraulic networks
> After-sales services: network EMYG-certified sub-contractors s
OUR METHOD
An in-depth study
On-site analysis of your water treatment needs:
dimensionnement de la partie traitement (purification), de l'oxygénation, du froid, du réseau hydraulique…
A clear and accessible process
The overall project is presented to you in the form of an AutoCAD drawing or 3D model (SOLIDWORKS), accompanied by a detailed technical description.
End-to-end support
Our mission is to advise and support you from the very inception of your idea and to remain on hand after completion.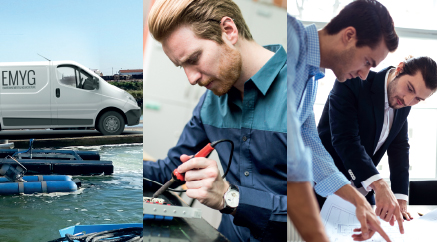 Our strengths
ADAPTING to existing structures
COORDINATING our installations with new building plans
OFFERING turnkey solutions
EMYG ...

BY DATES

2017

R&D for
the transport
of oysters,
crab and
spiny lobster

2016

Opening up of
the Swiss, Danish
and Moroccan
markets

Creation of
the joint enterprise
SFCM along
with CMA-CGM

1st commercial
shipping of lobsters
in water using
Aquaviva®

2015

Launch of
the last link
of the Living
Seafood Chain:
the direct
sales unit

2014

Opening of
the market
in the USA

Opening of
the Tunisian
market

2013

Filing of
the Conkybox
patent

Opening of
a unit in
La Rochelle

Development
of the Irish
market

Opening of
the market
in the French
overseas
departments
and territories

2011

Creation
of the
Montreal
subsidiary

Opening
of the Dutch
and Belgian
markets

2010

Opening of
the Canadian
market

2009

Development
of crustacean
holding solutions

2002

Filing of the
SKIM patent

Positioning on
the French
purification market

Development
of the
INNOPURE®
technology
EMYG's

TEAM

A strong, creative and demanding team

The Fagiano family federated a team with common values,
with the skills and competences essential to ensure
the dynamics of the company.
Each member brings its expertise and shares the conviction
that innovation is the key to meeting the economic,
nutritional and environmental challenges of tomorrow.